Lynham looks to CSG future

Print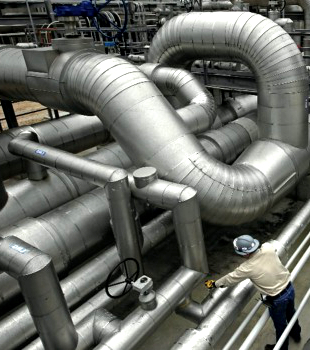 The Queensland Resources Minister says gas is the "fuel of the future".
Despite being used as a power source for well over a century, QLD mines Minister Anthony Lynham says gas is being left out of discussions about energy.
Mr Lynham made the comment at a Local Government Association of Queensland conference on the Gold Coast alongside Quipie Shire Mayor Stuart Mackenzie, who represents a region with a thriving CSG industry.
Mr Mackenzie said coal seam gas (CSG) was being tarred with the same brush as coal, and so is not appearing in talks about power generation.
Dr Lynham allegedly described CSG as a "perfect co-existence model" for use alongside renewable sources.
"Gas is, no doubt, the fuel of the future and I laugh sometimes that when the gas industry first started up in Queensland, some of the conservation groups were promoting it as a clean, green fuel," he said, according to Fairfax.
"Now, it's the devil. It's the devil reincarnated."
Queensland Greens found and Lock the Gate spokesperson Drew Hutton said that was a "short-sighted" view.
"Minister Lynham's comments are a slap in the face for the many Queenslanders who are forced to deal with gas wells threatening their land, water and health," he said.
"Coal seam gas is having real-life, damaging impacts on so many Queensland landholders, who still have no legal right to stop wells being drilled on their land."
Gas Energy Australia chief executive John Griffiths said gaseous fuels should be part of the shift to a lower carbon-emitting electricity system.
"As Minister Lynham has said, Queensland natural gas is much cheaper and has significantly less greenhouse emissions than other energy sources," he said.
"(Dr Lynham) has rightly pointed out that it is not a matter of renewables or other lower emitting technologies, because gas can work with renewable energy sources.
"It is about ensuring the best lower emitting and lower polluting technology is available for each particular job."