Major MDB report released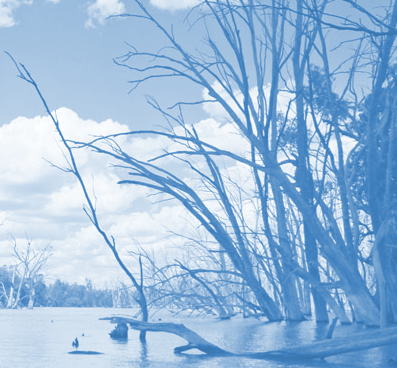 Murray-Darling Lower Lakes Independent Science Review has been released.
An independent panel – led by CSIRO – has undertaken the review of the science relating to the management of the Lower Lakes.
They reviewed hundreds of studies, with input from almost 100 technical experts.
The way the Lower Lakes in South Australia are managed is hotly contested. There are differing opinions on their history, how they are managed and whether anything needs to change.
Chair of the Murray–Darling Basin Authority's Advisory Committee on Social, Economic and Environmental Sciences (ACSEES), Professor Rob Vertessy, says the comprehensive review profiled the significant base of scientific knowledge underpinning the management of this important section of the Murray–Darling Basin.
"After examining a significant canon of research and consulting with almost 100 technical experts, the independent panel concluded that there are sound scientific reasons for why the Lower Lakes are managed as they are," Professor Vertessy said.
Mr Glyde said the MDBA supports the panel's findings that the lower lakes were largely fresh prior to European settlement, and that maintaining the freshwater status of the Lower Lakes is needed to protect the social, economic and environmental values of the region.
"It is clear from the report that removing the barrages would contravene obligations under the Ramsar convention and put at risk threatened species," Mr Glyde said.
"The report also notes the socio-economic impacts that would be caused if the barrages were removed, and this is obviously not something we support."
Findings relating to the freshwater history of the Lower Lakes were informed by palaeoecological records, water balance estimates, hydrological and hydrodynamic modelling, and traditional knowledge of the Ngarrindjeri people and anecdotal evidence of early explorers and colonists.
MDBA Chief Executive Phillip Glyde said he understands some Basin communities will be disappointed that the review did not unearth any new or spare water.
"There has been immense community interest in the history of the lakes, which is why we wanted this science review to be completed – to provide additional assurances to Basin communities," he said.
"While the report confirms our previous understanding of the history of the lakes, it actually highlights the big challenge for all governments – and that is sharing this vital resource in the face of climate change.
"We will use the results of the review to further support our current work in the area of climate change adaptation.
"This evidence will help governments make informed decisions and plan for the future.
"We'd like to thank the independent panel for undertaking this important review, and ACSEES for managing it in a professional and timely manner," Mr Glyde said.
The report Independent Review of Lower Lakes Science Informing Water Management is accessible here.