Marine heat lingers

Print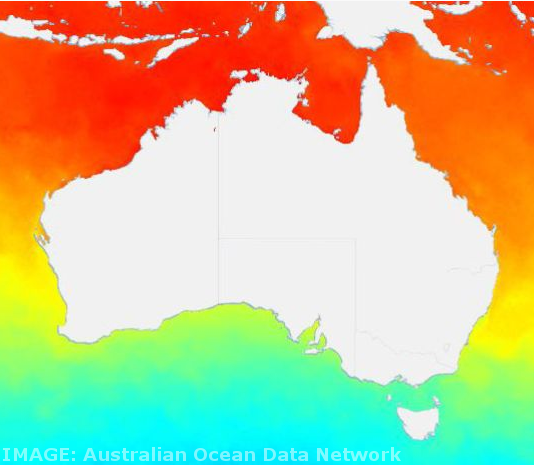 While mainland Australia swelters, the south-west is facing an almost unprecedented marine heatwave.
"Particularly in the last two weeks or so the ocean temperatures have been increasing — they're about two degrees warmer than what is normal for December," University of Western Australia coastal oceanography Professor Charitha Pattiaratchi said.
"It's unusual weather because we have summer conditions that are usually experienced in February occurring in December."
The general definition of a marine heatwave is five or more days when sea surface temperatures are warmer than 90 per cent of the previous observations at the same time of year.
That threshold was met in waters off WA this week.
Such temperature variations are believed to contribute to the deaths of tiny crabs in Karratha mudflats, wild oysters at the mouth of the Fortescue River on the Pilbara Coast and krill at Town Beach in Exmouth in the state's north-west in recent weeks.
"According to our standard fish kill response protocol, samples have been taken and analysed and we have been able to exclude infectious diseases and found no evidence of significant algal blooms associated with these events," says WA Department of Primary Industries and Regional Development fish kill coordinator, Marion Massam.
"Therefore, the recent fish kills may well be a consequence of changes in environmental conditions."
Professor Pattiaratchi says it is the first time since detailed records began in 1993 that a heatwave has extended all the way from the Kimberley to South Australia.