MDB chief plugs salinity standards

Print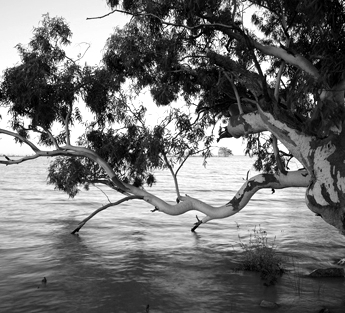 The MDBA says Basin Plan salinity targets are being met.
The authority says its latest assessment shows the plan is improving water quality for communities, industries and the environment.
"A top priority of the Basin Plan is to ensure water quality is maintained for community drinking water, irrigated agriculture and the environment," MDBA Executive Director River Management, Andrew Reynolds said.
"In the last five years we have seen additional water passing through the river system as a result of the Basin Plan.
"This contributes to reduced salinity levels by flushing salt into the Southern Ocean.
Salinity is a critical threat to agriculture and on-ground management actions such as salt intercepting schemes have helped to reduce the threat of salinity.
During times of natural flooding, nutrient-rich litter is flushed into the river. This is usually good for the environment, but when this litter has built up during times of low flows it can subsequently cause hypoxic blackwater events, which can in turn lead to fish deaths.
"By connecting floodplains more often and managing constraints in rivers, we can reduce the threat and frequency of hypoxic blackwater events," Mr Reynolds said.
"That's why the MDBA is currently focussed on the Basin Plan's next key milestone – the Sustainable Diversion Limit Adjustment Mechanism package of projects, currently before Parliament.
"This package uses water for the environment in better ways, while still getting the best outcomes for communities, industries and the environment."