MDBA dobs on dams

Print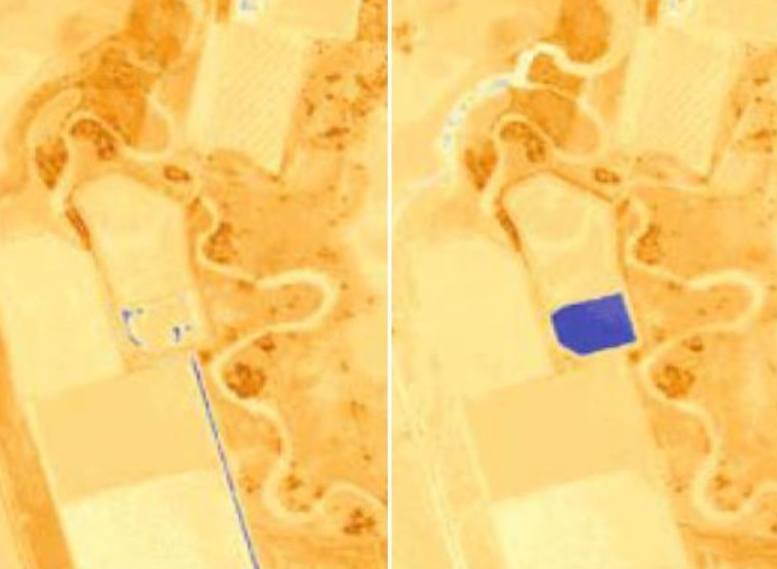 The MDBA has released images of dams being filled during a pumping embargo.
The Murray-Darling Basin Authority (MDBA) says its routine satellite monitoring has captured several filled private dams.
"In the Namoi, the MDBA found that 29 private storages appeared to fill or partially fill during the embargo," the MDBA said in a statement.
"In the Macquarie, another three private storages were found to fill during the embargo.
"There are many reasons why a farm dam could have filled quite legally, which is why it is important for follow-up work to be done on the ground by state compliance officers."
The MDBA used satellite tracking to monitor the water's progress and irrigator compliance with NSW Government embargoes, which were imposed to protect important flows from extraction between 1 April and 7 May this year.
"The embargoes were put in place a short time after the flows began, to enable this 'first flush' to reach as far down the two rivers as possible after a long dry spell," the MDBA said.
"The first flush was of critical importance to the rivers' ecological health and to downstream communities struggling with the drought."
The report Monitoring first flush flows in the Namoi, Macquarie and Warrego River is available here.
Federal Water Minister David Littleproud and the Murray-Darling Basin's interim inspector-general Mick Keelty both say there will be a crackdown on those tempted to steal water.
National Irrigators Council head Steve Whan said the MDBA should have handled things differently.
"My view is that it would have been fairer if this report had actually just been handed to the regulator and then was made public when they'd actually explored whether there was actually anything that was wrong," he said.
"I think we've all got to recognise that, at a time of stress as a result of the most serious drought in the northern basin that's ever been seen, a lot of people are just going to assume that wrongdoing has occurred.
"And that, I think, is unfair and disappointing."
Local federal Nationals MP, Mark Coulton, called on the authority to remove the information.
"Without any charges being laid, and in the absence of any thorough investigations whatsoever, farmers in my electorate could be linked with illegal activity," he said.
"While it is important that our valuable water resources are managed by the existing strict guidelines, it is vital that all facts are known before information like this is placed in the public arena."