MDBA hit with class action

Print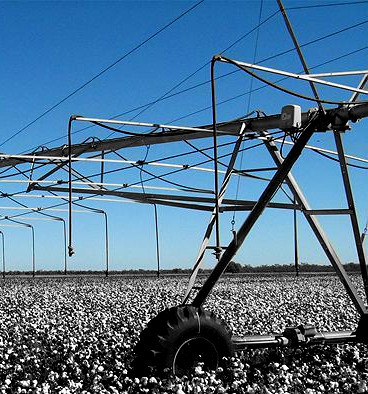 A group of Murray irrigators have lodged a class action against the MDBA, claiming negligent water management caused severe financial loss.
The irrigators claim negligence by the Murray-Darling Basin Authority (MDBA)saw 850,000 megalitres of water from Murray River dams wasted rather than allocated to their properties.
"We've tried to negotiate. We've tried to lobby. We've done our best to argue our point that what they're doing with the water is a waste," farmer Chris Brooks, a party to the class action, said.
"We've been backed into a corner and, as usual, we have no choice now but to come out fighting and our last resort is court action.
"It's a bit like the old bully in the playground — he'll keep taking your play lunch right up until you give him a smack in the nose and it's just got to that stage, unfortunately."
The group claims MDBA negligence led to massive wastage.
"We've met with the MDBA and we've got data that we've been collecting for some time outlining the water they've lost and the water they've wasted by running those high river flows through the choke," Mr Brooks said.
"It's about 850,000 megalitres, which was our allocation, and those losses were credited to our account even though they were incurred sending the water down the river.
"The only reason they needed to send a massive amount down the river is because the same organisation — the MDBA — drained the Menindee Lakes from a flood two years ago which was also unnecessary and bad management, we will claim.
"It's damaged the environment. It's damaged our economic capacity. And it's damaged communities. There was no need for it.
"This allocation of ours, we claim, was lost from bad management which is just a straight-out common law negligence claim."
The group is calling for millions in damages and for the Murray-Darling Basin Plan to be paused and reviewed.
The MDBA is yet to comment on the matter.