MDBP delivery low

Print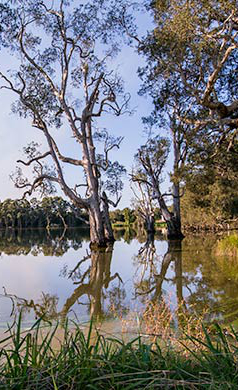 A new report says water from the Murray-Darling Basin Plan is not being delivered to wetlands.
Jamie Pittock, an expert in water management from the Australian National University, has conducted a study looking to measure the progress of the Murray-Darling Basin Plan (MDBP) in its totality.
"Sadly, that progress is lacking," Professor Pittock has told the ABC.
The controlled flooding, or 'watering', of wetlands is central to the $13 billion MDBP.
The study found that overall, just 2 per cent of all Murray-Darling environmental water controlled by the Federal Government is actually watered each year.
"This is a $13 billion reform program, and we think that the Australian public would expect a better rate of return than 2 per cent per year," Prof Pittock said.
It appears that those intentional environmental floods are being stopped by towns and private farms.
"Unless these blockages to using the very limited amount of environmental water are removed, then the Basin Plan's environmental objectives will fail," Professor Pittock said.
The Commonwealth Environmental Water Office (CEWO) says it can only release small amounts of environmental water at a time, in case it makes its way onto private land or blocks low level river crossings.
But David Papps, head of the CEWO between 2012 and 2018, says there are important messages in Prof Pittock's study.
"The simple truism is that you're limited as an environmental water manager by the circumstances that confront you," he said.
"We have to accept that restoring some semblance of those connectivities down the river system and across the floodplain is absolutely fundamental."