Mega-mine's cost to be counted just before the dig

Print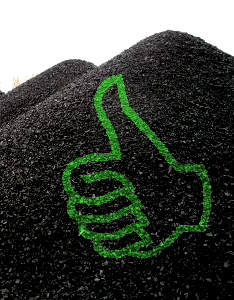 Work on Australia's largest mine ever will be underway long before its impacts are understood, reports say.
Documents obtained by independent media show that the environmental conditions for the Carmichael mine in central Queensland have been scaled back.
It appears as though the restrictions were relaxed following a request by Adani, the proponent of the mega-mine.
The change means the $16.5 billion coal mine's impact on vital groundwater supplies will not be fully understood until the project is reaches an advanced stage.
The Carmichael project has been allowed to extract 297 billion litres from the local water table, but will not have to submit a groundwater management and monitoring plan until 35,000ha of land is cleared and the digging has begun.
The Guardian Australia says draft conditions from the federal Department of the Environment, forced Adani to submit its plan at least three months before commencement of the project.
But when final approval came in July, the three month figure had been moved to "prior to commencing excavation of the first box cut" – so the mine only has to check its impact a few weeks before the ground is opened and mining can begin.
The Carmichael mine is enthusiastically support by the Queensland Government, which will provide monetary backing too.
Queensland Deputy Premier Jeff Seeney told reporters in Brisbane on the weekend that the State Government would buy a stake in the mine and build a railway to connect it, in deals expected to be worth hundreds of millions of dollars.
The relaxed water reporting restrictions are out of step with the Independent Expert Scientific Committee advice to the government.
The group says Adani's attempts to measure the impact on water so far had fallen short, and future efforts required more robust work.
Reports say the Department of the Environment's final assessment states: "Adani Group has a history of responsible environmental and community management applied to similar projects in other countries."
The claim was made despite an adjunct of the company being fined for multiple environmental breaches in India, and has accused of violating workers' rights.