Millions flow to pipe plans in NSW

Print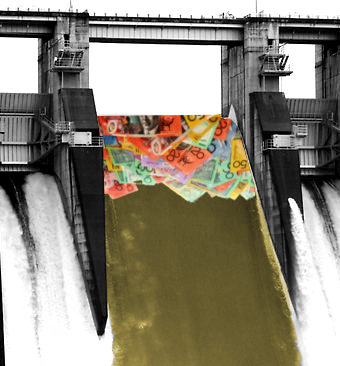 The Federal Government will spend $6 million to build a pipeline in New South Wales, from the newly expanded Yass Dam to Murrumbateman.
The money comes from the Commonwealth's Stronger Regions grants program.
It will pay for a project to improve water supply for the town of Murrumbateman, which has been under water restrictions for 15 years.
A separate $10 million grant has been awarded for the first stage of a wastewater facility in Goulburn.
Most people in Murrumbateman have been on bore water for a long time, and even then they have supply issues when the periodically water table drops.
There are complaints about the quality of the water too.
A local resident named Tom welcomed the pipeline plan, but said Yass Dam water left a lot to be desired.
"It's the most awful water in existence," he told reporters.
"It's revolting. It's the sort of stuff you give to friends you hate."
Yass Valley Mayor Rowena Abbey said it was not that bad,
"The quality of Yass Dam water is actually perfectly fine," she said.
"The problem we have is that it's hard water, meaning it has a high mineral content which gives it a flavour, which not everybody likes.
"Ultimately we'd like to put in a softening plant to change that flavour of the water but that's one of our projects down the track."
Over in Goulburn, $10 million will be spent to start the replacement of its existing 100-year-old treatment facility.
Local authorities expect the entire project to cost around $40 million.
Goulburn-Mulwaree Mayor Geoff Kettle says the government grant means the project should be completed on time and without having to borrow funds.