Mine accused of water misuse

Print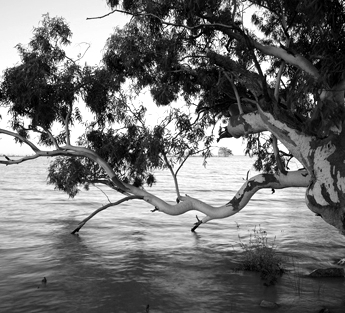 A New South Wales coal mine has been accused of taking much more surface water than it is entitled to.
Anti-fossil fuel community group Lock the Gate says its review of Whitehaven Coal's Maules Creek Mine near Narrabri found it took 1,800 million litres (ML) of surface water in 2016.
It was licenced to take just 30 million litres.
The company says it operates in compliance with its water licences, and is permitted to use rainfall and runoff.
Locals say that the alleged collection of extra surface water will affect the environment by preventing it from recharging groundwater.
Lock the Gate has backed a complaint made to the state's new water watchdog, the Natural Resources Access Regulator, which was set up earlier this year.
The Environmental Defenders' Office (EDO) officially lodged the complaint with the NRAR.
"The critical part about that is that that water can't be used, and we understand the policy reasons behind that is that if you allow a operator to use that dirty water it actually provides an incentive for that operator to make it dirty," senior EDO solicitor Rana Koroglu told the ABC.
"We believe this has the potential to be an important test case for the regulator, especially as there is evidence, the company's own evidence, that there is an impermissible reliance on this exemption."
The NRAR has confirmed it is investigating.