Miner's find brings big new supply

Print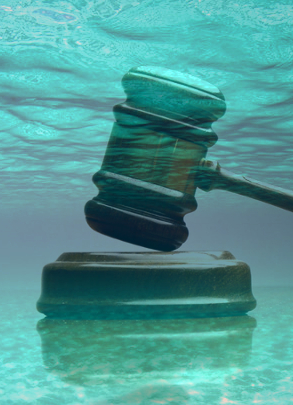 An Australian mining firm has come across a vast new water source in the Northern Territory.
Arafura Resources Limited has rushed to apply for licenses over the giant aquifer located 50 kilometres south-west of Ti Tree.
In its application to the NT Department of Land Resource Management, Arafura said the resource would suit a mine life of 24 years.
The company's NT general manager, Brian Fowler, has told the ABC that experts discovered the underground lake while drilling for the 'Nolan' rare earths project.
He said the extraction application sought to take 4,500 megalitres each year from what has been dubbed the Witchery Basin aquifer.
The find comes as the Territory department is about to renew a separate water extraction licence covering the nearby Ti Tree Basin.
Arafura wants to extract about 2,000 megalitres each year for 17 years from the Ti Tree Basin.
But the company has stressed that the new find is in a different place, and should be considered independently.
"The driving force behind Arafura searching for water elsewhere is because we didn't want to compete with users of that [Ti Tree Basin] aquifer system," he said.
"The Witchery Basin is on a completely different watershed to the Ti Tree Basin."
"Based on the calculations we have done, an annual extraction rate of 4,500 megalitres from the Witchery Basin is sustainable for in excess of 200 years."
The company could not supply an estimate of how much can sustainably be extracted from the Witchery Basin each year.
Small nearby communities will stand to gain from the find, as Arafura Resources says it will supply water to surrounding pastoralists and other groups.
Ian Smith from the NT Department of Land Resource Management told reporters that the Arafura Resources application was on his desk, and should be opened this week.