More groundwater tests as Adelaide bores remain on hold

Print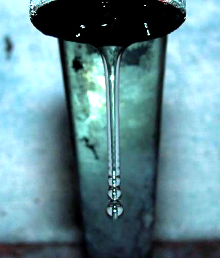 Residents in parts of Adelaide still cannot use their bore water after supplies were found to be contaminated in 2011.
The South Australian Environment Protection Authority says more testing will be done this year, and 300 properties have been advised technicians will be on site over summer.
The tests stem from a finding in early 2011, when it was revealed that groundwater had been contaminated with perchloroethene, trichloroethene and dichloroethene, chemicals typically associated with metal cleaning, degreasing, and the breakdown of other solvents.
The leak is believed to have originated from the nearby Marleston TAFE campus, which has since moved to a different site.
Andrew Pruszinski of the Environment Protection Authority says the latest round of testing will check to see if the chemicals found in the groundwater are also present in the soil.
"Residents and property owners in the area were previously advised not to use their bore water and that advice is being reaffirmed in the current letterbox drop," he said.
More information is available by calling the SA EPA on 1800 729 175.