More mangrove damage expected

Print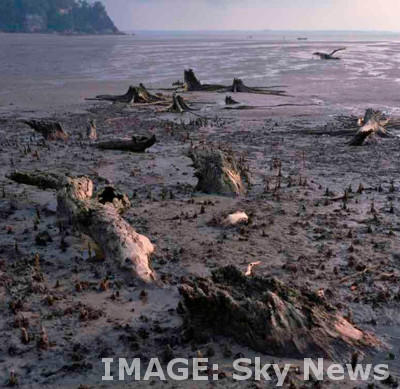 Experts have warned the Gulf of Carpentaria could suffer a second surge of mangrove dieback and further ecosystem damage.
More than 7,000 hectares of mangroves in Queensland's Gulf of Carpentaria region have been destroyed by recent erosion, but mangrove ecologists and Indigenous rangers have warned that could continue.
Norm Duke, leader of James Cook University's Mangrove Hub, believes a new erosion event is looming.
He says excess soil released by the dead mangroves could harm the surviving trees.
"Based on experience in other places, as the mangroves deteriorate, they are no longer able to hold the soil together," Dr Duke has told the ABC.
"We expect that those sentiments will pile up somewhere else.
"They will take out plants that are recovering like seedlings and equally, the surviving mature trees are vulnerable to that type of erosion as well."
Carpentaria Land Council supervising ranger Paul Richardson says the important ecosystem is in a precarious state.
"It's heartbreaking, because mangroves are a habitat for a lot of ocean creatures, fish grabs prawns — it's basically a nursery for them," Mr Richardson said.
"It is important that we do monitoring it now, because where that particular dieback of mangrove is, that sits in our flyway, that is a big concern for us.
"Migratory shore birds use that coastal line for roosting sites, and for feeding sites — mangroves — they act as shade for shells and the things they eat, so if there aren't mangroves they're going to cook."