MUA to move against onshore gas

Print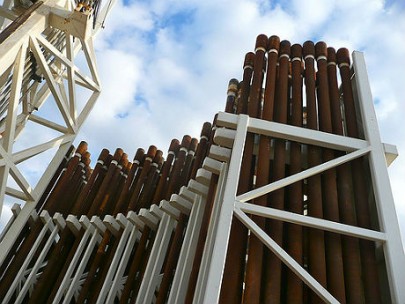 A major union is pushing to prevent gas fracking in the Northern Territory.
The NT's Gunner Government is considering lifting a current moratorium on hydraulic fracturing for coal seam gas (CSG).
An independent scientific review by Justice Rachel Pepper and a panel of experts is expected to be the crucial point in the future of fracking in the NT, with the Australian Workers Union saying it is "ready, willing and able" to supply a workforce if the science checks out and the Gunner government gives the green light to onshore gas.
"This is a decision for the elected members of the NT parliament and the NT Labor Cabinet – not the members of any particular political party," says AWU NT organiser Damian Hale.
But the Maritime Union of Australia is pushing the Labor government to ensure any decision to lift the moratorium on fracking does not occur for at least six months after the independent inquiry.
The MUA will put forth a motion at an upcoming ALP NT branch special conference to make the party respect different views on fracking.
The MUA opposes the development of onshore gas because of the potential adverse effect it will have on workers in the bustling NT offshore gas industry.
The MUA's motion says: "This ALP Northern Territory Special Conference directs that no decision will be taken by parliamentary caucus on the lifting of the moratorium on fracking for at least six months from the handing down of the Independent Scientific Inquiry into Hydraulic Fracking of Onshore Unconventional Reservoirs in the Northern Territory report to ensure that is understood and that the views of the community members of each region are clearly understood and considered."
The union is calling for a process like the "Citizens Jury into Nuclear Waste Dumps that was utilised in South Australia" to be developed, including relevant regional parliament members.