New funds test home storage

Print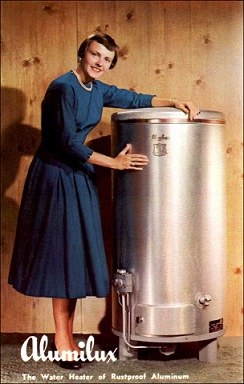 Rheem has received government funding to see if it can store excess solar with hot water systems.
The Australian Renewable Energy Agency (ARENA) has announced $1.98 million in funding to Rheem to conduct its Active Hot Water Control project using hot water systems in South Australia. The SA Government is matching the funding.
Rheem's trial will explore different approaches to demonstrate active control over approximately 2,400 residential hot water systems within South Australia.
The plans involve setting up a Virtual Power Plant (VPP) to aggregate the hot water heaters' electrical load, curb electricity usage at peak times (known as demand response), participate in electricity price arbitrage and provide network services to the grid.
The project will integrate Solahart Powerstore – a solar smart, grid interactive, electric water heater – with a home energy management system to demonstrate a low-cost, scalable way for hot water systems to provide demand management services.
"Hot water heating is a major source of household energy consumption," says ARENA chief Darren Miller,
"While it was once most efficient to heat water at night, now low cost surplus electricity is increasingly available during the middle of the day.
"We need a way to know when this surplus power is available, and smart technology to manage electricity consumption at times when it will be the lowest cost to consumers without any loss of amenity," he said.
Residential customers with and without solar panels will be able to participate. The project is being launched under Rheem Australia's renewables brand, Solahart.
As part of the trial, Solahart says it will reward consumers for participating in demand management of hot water systems and test incentives required for customer participation across solar and non-solar homes, as well as across different socioeconomic groups.