New idea could see thousands lost and billions saved in 'super-departments'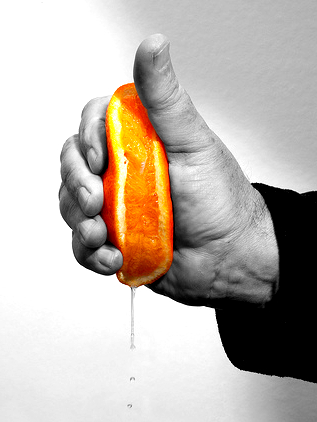 Public sector insiders say a push is on to save billions by squeezing all government functions into "super departments".
Reports in the Canberra Times say such "shared services" departments could see tens of thousands of public jobs in IT, payroll, purchasing and other services shunted into one giant agency.
The move would cut a legion of public servants to save the Commonwealth billions.
Governments are all about streamlining and consolidation these days, and a recent move by the Education and Employment departments to form a shared service centre will be watched closely across the service.
The two large federal departments were decoupled from each other in recent "machinery of government" changes late last year.
They formed a novel centre to provide IT, human resources, procurement, financial and other services for the departments.
Recent memorandums of understanding mean eleven other portfolio agencies are sharing in the arrangement now too.
The Environment Department sent a strategic review to staff last week saying it would explore the idea of combining "generic" operations to eliminate duplication.
"There may be scope to combine a number of corporate functions that are relatively generic across all Commonwealth agencies (such as accounts, payroll and property management operations) into whole-of-government shared services arrangements," the review allegedly stated.
"Consideration of these issues will need to occur as part of whole-of-government processes."
The Environment department is in the process of decimating its workforce, cutting more than 25 per cent of staff in a move some say reflects the Coalition government's view of environmental importance in the face of potential savings.
Reports say Environment will look at moving its backroom operations out of Canberra to regions where they could be run cheaper.
"In the absence of any shared service arrangements, the department could consider moving some of processing-type functions outside of Canberra, following the lead of a number of larger departments in moving processing functions to the available workforce," the review said.
"Existing operations in Hobart (Australian Antarctic and Parks Australia Divisions) offer opportunities in this regard due to greater availability of staff with relevant skills."
Canberra-based media outlets say the Tax Office is interested in the benefits of the whole-of-government approach, working to better integrate IT operations between departments.