New reef funds aimed at adaptation

Print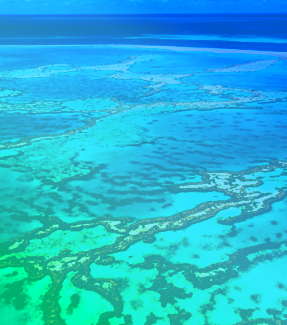 The Federal Government has announced a $500 million package to help deal with the problems facing the Great Barrier Reef.
Over $200 million will be spent on projects to boost water quality, $100 million for reef restoration and science that supports reef resilience, $58 million on adaptation reduce the numbers of crown-of-thorns starfish, $45 million for community engagement including Indigenous traditional knowledge for sea country management, and $40 million for more reef health monitoring and reporting.
An additional $56 million has been provided for the Great Barrier Reef Marine Park Authority and the Department of the Environment and Energy.
Environment Minister Josh Frydenberg says the reef is clearly under a lot of pressure.
"We'll be improving the monitoring of the reef's health and the measurement of its impacts," he said.
"The more we understand about the reef, the better we can protect it.
"Millions of dollars will go into science and to better data management and to be able to test the impacts on the reef.
"We are looking at a whole range of new initiatives, taking best advice of the experts, working closely with the Great Barrier Reef Marine Park Authority to ensure that the reef has its best chance into the future," Mr Frydenberg said.
Great Barrier Reef Foundation chair Dr John Schubert said real solutions could now be within reach.
"We must improve water quality. We must address crown-of-thorns-starfish outbreaks. We must ensure our reef managers and scientists are better equipped to manage and monitor our reefs, working smarter than ever before," he said.
"And we must unlock new scientific insights that can help restore the reefs that have suffered damage."
Mr Schubert said "we must all work together to do everything possible to achieve the Paris Agreement".
"But while the world works to tackle climate change on a global scale, there are many things we can and must do to build the resilience of the Great Barrier Reef right now," he said.
Mr Frydenberg said the Government would tighten its ties with farmers "to modify their practices to ensure that the reef doesn't get the large amounts of sediment, nitrogen and pesticide run-off which is so damaging to coral and which helps breed this crown-of-thorns starfish".
"The reef supports some 64,000 jobs, over $6 billion it is worth to the economy, and attracts more than 2 million visitors a year," he said.