News of nuclear leak seeps out

Print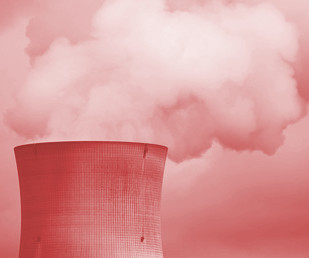 The Chinese government has acknowledged there are damaged fuel rods in a reactor at a nuclear plant near Hong Kong, days after denying the incident.
Reports say that last week, French multinational electric utility Électricité de France (EDF) - which is a part owner of the Taishan Nuclear Power Plant with China Guangdong Nuclear Power Group (CGN) - warned of an "imminent radiological threat" and accused Chinese authorities of raising acceptable limits for radiation so that the plant would not have to be shut down.
CGN did not sound the alarm, posting a statement on its website saying; "Regular monitoring data shows the Taishan station and its surrounding environment meet normal parameters".
The issue appears to have occurred some time prior to June 3, when EDF formally asked for a waiver that would allow them to address an urgent safety matter.
EDF owns a company called Framatome, which helped design, build and operate the plant.
Framatome has issued a statement saying "the plant is operating within the safety parameters", but also that it is "working with relevant experts to assess the situation and propose solutions to address any potential issue", without giving any more detail on what the issue may be.
After its initial silence, the Chinese government is now acknowledging there are damaged fuel rods in a reactor.
China's Ministry of Ecology and Environment said on its social media account on Wednesday that radiation rose inside the Number 1 reactor of the Taishan Nuclear Power Plant, but was contained by barriers.
It said protective envelopes had been damaged on five of the reactor's 60,000 fuel rods.
Other experts have claimed that fuel rods broke and leaked radioactive gas produced during nuclear fission, such as xenon and krypton.
The ministry said regulators would control radiation levels within the reactor, but gave no further details.
The China Atomic Energy Authority has told the International Atomic Energy Agency that the reactor's "containment integrity is maintained" and "there is no environmental concern".