Northern money needed to drought-proof and dam

Print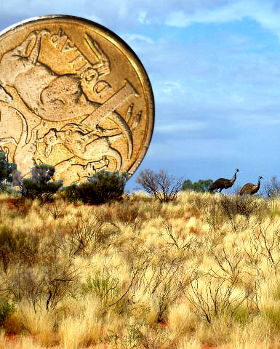 A central Queensland federal MP says Fitzroy River water projects would be obvious choices for the new northern Australia plan.
Prime Minister Tony Abbott recently released a white paper on development of the nation's north, along with $1.2 billion for infrastructure including water storage and new roads.
Ken O'Dowd, the member for Flynn, says projects like drought-proofing Rookwood and Eden Bann would be a good starts, even though they were not specifically mentioned in the document.
"Like what the Fairbairn does for Emerald. Before the Fairbairn at Emerald on the Nogoa, there was no irrigation and of course since the dam was built about 40 years ago, we've seen the development of cotton and other good producing crops that really is good for our trade with our neighbours," he told the ABC.
Rockhampton Mayor Margaret Strelow said it would have been nice of the white paper was more specific.
"It's very far reaching, it's a big bucket of money but I'm disappointed that our name's not specifically against any of it," she said.
"There's a lot of money that is just flagged and it's not allocated to anything in particular but there's also quite a lot of it is that is set aside for particular projects and none of those have got our name on it at the moment."
Central Queensland federal MP Michelle Landry, the Member for Capricornia, was disappointed in the lack of detail behind the announcement.
"I'm looking forward to having a look when the dam's white paper comes out in the next month or so," she said.
"That's going to be a lot more comprehensive list about the water projects. I'm very hopeful that we'll get a mention in that.
"I think it's really important for our economic future. I think if we can get these water projects up and running that it's only going to be helpful for us."
Prime Minister Tony Abbott has this week completed a two-day trip to Singapore where he was eagerly plugging the Coalition's White Paper on Developing Northern Australia, especially its $5 billion concessional loan program for infrastructure development.
On Monday he hosted what was billed as a "high-level investment roundtable" with Singapore's leading firms, encouraging them to invest in Australian infrastructure development.
For many, it was the latest sign that significant money – and potentially new water projects - will soon flow to the nation's north.