NSW backs green flow

Print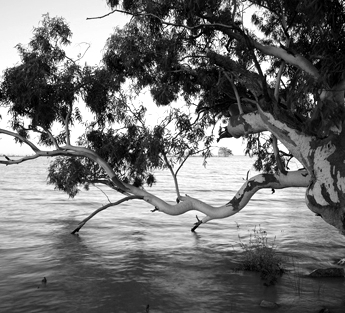 The NSW Government has promised to keep a major release of environmental water into the Barwon-Darling system away from irrigators.
Stories of irrigators illegally pumping environmental water in the Barwon Darling have prompted an inquiry by the NSW Independent Commission against Corruption.
The claims have also triggered several independent inquiries into the administration of water policy at state and federal level, and a royal commission in South Australia.
But authorities appeared keen to put these issues behind them when announcing the release of 23,800 megalitres of environmental water into the Barwon-Darling system this week.
NSW water minister Niall Blair says he is issuing a temporary water restriction for when the environmental flows reach the Barwon-Darling system at the end of the month.
It marks the first time NSW has used its powers to issue a "public interest" order.
Mr Blair says the flow should travel down the river system to Wilcannia or even the Menindee lakes.
The Darling river has slowed to a trickle at Wilcannia, leading to alerts for blue green algae that show the water is no longer safe for stock or humans.
But the new assurance comes just days after former Commonwealth Environmental Water Holder David Papps, who retired last week, issued a harsh assessment of NSW as a member of the Murray-Darling Basin plan.
"In my opinion, NSW has actively undermined the plan's environmental elements. Aided and abetted by Victoria. They continue to do so," he wrote on Twitter on Monday.