NSW lifts overland embargo

Print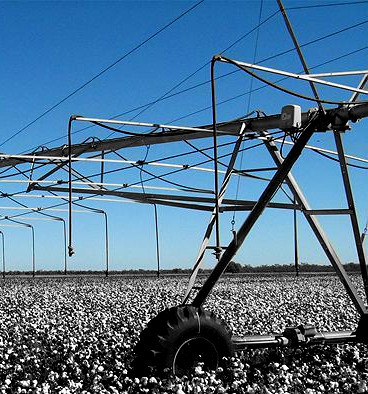 The NSW Government has given the green light to irrigators to harvest rainfall, angering downstream residents.
The Government has lifted an embargo on harvesting rainfall for three days in response to cotton farmers lobbying water minister, Melinda Pavey.
The exemption to the embargo applies to irrigators in the Namoi floodplain, the Gwydir floodplain and parts of the Barwon floodplain, and allows them to harvest overland flows on their properties.
Farmers say that unless they are able to take the rainwater, their infrastructure will be damaged.
Floodplain harvesting, which does not require a license in NSW, uses levees, channels, gates and pumps to direct water into on-farm storages for irrigation.
But it prevents much of the water from flowing into the Darling, especially the lower Darling.
Residents of downstream towns such as Menindee and Wilcannia say they feel abandoned.
Badger Bates, an elder of the local Barka native titleholders, are upset too.
"Now we have a chance of getting a bit of water into the Barka [the Darling] but we're not going to get it," he said.
He described the release of environmental flows to disgruntled farmers as "shut-up water".
The NSW Government says the water would not have made it the lower darling, issuing a statement saying that "over the last three days in excess of 250mm in some locations across the Namoi and Lower Gwydir had resulted in large volumes of overland flow on the flood plains as well as flash flooding" … but "flow forecasting indicates flows will not be adequate enough to provide any flows into the lower Darling system".
The NSW Floodplain Association - a lobby for farmers other than irrigators – described it as "a dreadful decision" that may even breach the law, as the water-sharing plans put water for towns and stock ahead of water for irrigation.
Just a few weeks ago, the NSW government embargoed irrigators taking water from rivers in the northern river valleys.
"We have embargoed farmers from pumping water in the northern basin to supply critical human needs, as well as providing replenishment flows for remnant pools in riverbeds," the water minister said.
"I have made it clear that until the rivers have sufficient water to provide those downstream a drink, it would be inappropriate to start the pumps up and stop water flowing­ across the border.
Allowing floodplain harvesting in NSW is likely to have a similar effect.