NSW preps harvest rules

Print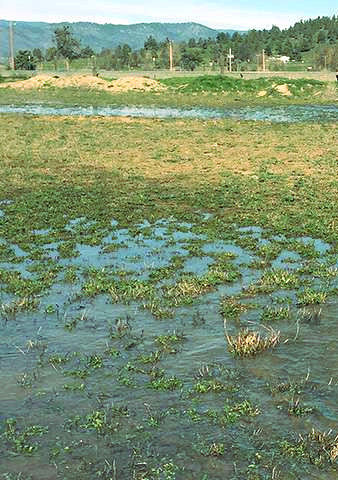 Controversial floodplain harvesting regulations could soon be in place in NSW.
New rules are designed to licence, measure, and cap water harvesting, in which landholders catch and store water during floods to use later.
New regulations are due to start next week, following 18 months of intense dispute between river communities and environmental groups.
The bill was introduced by former water minister Melinda Pavey, just days before she was dumped from cabinet.
There is still strong opposition to the licensing scheme among water users and communities in the southern basin, who argue it will allow northern irrigators to take too much water.
Independent NSW MP Justin Field says Water Minister Kevin Anderson still has time to withdraw the regulations.
He says the laws have barely changed since they were knocked back in 2021.
"They effectively have ignored the calls by the community and also the disallowance motions by the Legislative Council," Mr Field said.
"We have been calling for better consultation, downstream targets to guarantee community, environmental and cultural needs and more transparency around the modelling and data.
"Let's use the fact that there is water in the river, water in the dams — we've got some time to look at this."
Mr Anderson gave a definitive answer; "It's a no".
"The momentum is there - there is will across the general stakeholder network as well as the parliament to crack on and get this moving," he said.
"We need healthy rivers, but we also need healthy farms.
"I don't think it's one or the other — I think it's both."
The NSW Government claims the new regulations will return 100 gigalitres per year to downstream communities.