NSW water plan doused

Print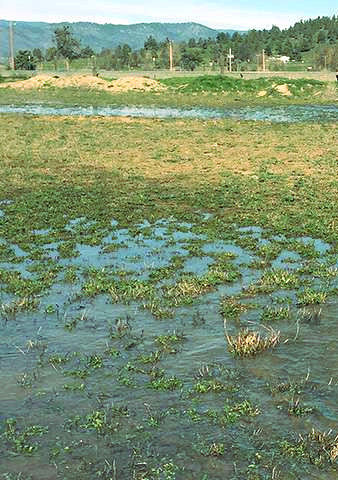 The NSW the upper house has blocked the Berejiklian government's controversial floodplain harvesting exemption.
A disallowance motion has passed with a decisive 22-16 win over the Coalition, having been supported by Labor, Shooters, Fishers and Farmers, Greens, Animal Justice Party and One Nation.
It means irrigators in the northern Murray-Darling Basin will face tighter regulations over water they capture during floods.
Previously, irrigators built large embankments to collect water when it flowed across their land.
The Berejiklian government wanted to exempt such farms from having to hold a water access licence or gain approvals for constructing such works.
But southern irrigators said this led to less of the water in the north making its way down the Darling River.
"Decades of irrigators in the north helping themselves to thousands of unlicensed and unmetered gigalitres of water [have] finally been put a stop," says Chris Brooks, chair of the Southern Riverina Irrigators.
"Our irrigation reliability has reduced from 84 per cent to 48 per cent in the past 20 years and our communities have been devastated.
"Dams are full in the Northern Basin while the Darling River has stopped flowing again and the southern irrigators are left with reduced allocations… clearly something is broken with the system."
It comes after an upper house inquiry found "significant uncertainty surrounds both the historical and contemporary regulation of floodplain harvesting".
"Stakeholders such as the Environmental Defenders Office attributed this confusion, in part, to the fact that regulation of the practice spans both the Water Act 1912 and Water Management Act 2000, along with a number of water sharing plans, regulations, floodplain management plans and gazetted notices," the inquiry's report said.
Claire Miller, chief executive of the NSW Irrigators' Council, says the disallowance does not make floodplain harvesting illegal, but farmers must now adhere to "under old-fashioned legislation passed in 1912, 50 years before the first cotton crop was picked in NSW".
"This regulation is just a step toward finally licensing and better metering floodplain harvesting – how could that be a bad thing?" Ms Miller asked.