NT landowners want water deal washed away

Print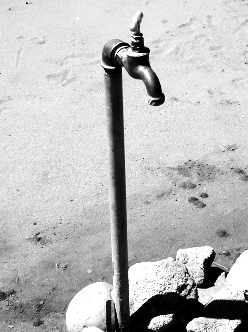 Environmental groups want a series of water extraction licences in Alice Springs to be withdrawn, arguing that the use of extra flows from the Mereenie aquifer could the water supply.
Rocky Hill Table Grapes Pty Ltd was recently granted a licence to use 3,125 megalitres of groundwater each year.
Conservationists from the Environmental Defenders Office (EDO) and the Arid Lands Environment Centre (ALEC) have signed a letter calling on the Northern Territory's Essential Services Minister Willem Westra Van Holthe to review the decision.
Jimmy Cocking, director of ALEC, says there is simply not enough data to grant a licence.
"Currently down here in Alice Springs, there's no real clarity about what the water allocation plan says around this area, like whether they're working from the draft which is in review," he said.
"We are calling on the Minister to review the decision.
"A lot of the modelling that's been created isn't necessarily accurate. We're talking about the future of the Alice Springs water supply."
Mr Cocking said it was possible that the water extraction could lead to salination.
"You know, [in] 2030, 2035 we will be having to move over there and we hope that that water is going to be ready for us."
Power and Water Corporation (PWC), which is a primary stakeholder in the aquifer, says agricultural extractions should be halted until it could be "convincingly demonstrated" that the future public water supply for Alice Springs was protected.
"The methodology for ensuring higher quality water has not been developed and must be completed prior to the issue of the licence," a statement from PWC said.
The NT Department of Land Resources and Management (DLRM), says the various concerns "were accounted for" in its decision-making process.
The DLRM reportedly deemed the risk to regional groundwater levels and quality to be "acceptable", and pledged to conduct "appropriate assessment and monitoring over the life of the licence".