Nuclear barge gets started

Print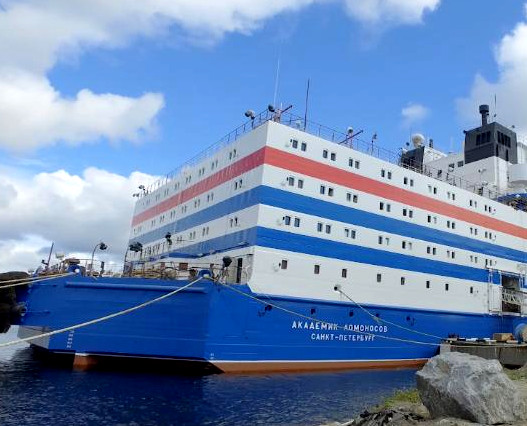 A giant floating nuclear power plant has set sail from the Arctic port of Murmansk.
A ship developed by Russian state nuclear company Rosatom, known as the Akademik Lomonosov, has set off on a 5,000-kilometre journey through Arctic waters on its way to the Chukotka region, across the Bering Strait from Alaska.
The floating nuclear plant will replace a coal-fired power plant and an ageing nuclear power plant which supply over 50,000 people with electricity in the town of Pevek.
The buoyant facility includes two miniature reactors of a type used previously on submarines. A hatch near its bow allows the reactors to be plugged into local electrical grids.
The nuclear barge should be able to generate a combined 70 megawatts of electricity.
Rosatom said the plant is the first demonstration of a potential new power source for the most isolated communities.
Proponents say this type of power station can be towed to coastal cities in need of power, either for short-term boosts or longer-term additions to electricity supply.
It carries enough enriched uranium to power the two reactors for 12 years.
Greenpeace describes the ship as a "nuclear Titanic" and "Chernobyl on ice". Rosatom has issued a statement insisting its plant is "invulnerable to tsunamis."
"We think that a floating nuclear power plant is an excessively risky and costly way of obtaining energy," Rashid Alimov of Greenpeace Russia said.
Rosatom has hit back, accusing the organisation of scaremongering.
"Instead of seeing the Akademik Lomonosov as an opportunity for clean, green, and stable energy supplies in harsh and remote conditions, it scaremongers," the state-owned company said.
The plant was visited by experts from the International Atomic Energy Agency (IAEA) during its construction.