Old flag flown in new fight

Print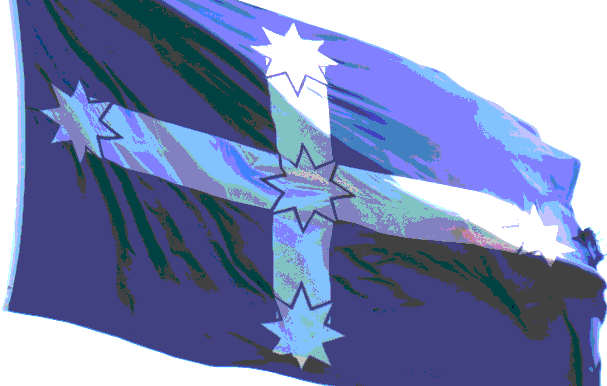 Victorian dairy farmers are flying the Eureka flag in a fight against rising water prices.
The Eureka flag is flying across regional Victoria, hoisted by farmers who say they are being ripped off by rising water fees.
The flag was famously flown at the Eureka Stockade in 1854 as miners fought against gold taxes and license fees.
It is a sentiment that echoes today.
"We've been taxed out of the system, that's the reality," says Russel Crichton, a retired farmer helping lead the campaign.
"It [the flag] was chosen because it is a revisit of that.
"Us farmers, just like the miners, effectively have been taken out of business," he told the ABC.
Jodie Hay - a fifth-generation dairy farmer in Cohuna - told reporters that justice has been trampled.
"Traditionally, we only ever owned 50 per cent of what we used and relied on the temporary market to run our business," she said.
"Last year we paid for 100 per cent of water and only got 66 per cent."
Farmers want a royal commission into the Murray-Darling Basin Plan.
Federal Water Minister Keith Pitt says the Federal Government does not support such an inquiry.
"Since 2010, the plan has been examined by at least nine separate federal inquiries, several state-based inquiries, and around 70 more independent reports and inquiries into elements of the plan," Mr Pitt said.
He pointed out that any of the six shareholding governments involved in the basin plan can call a royal commission if they choose.