Old pools could push poison into MDB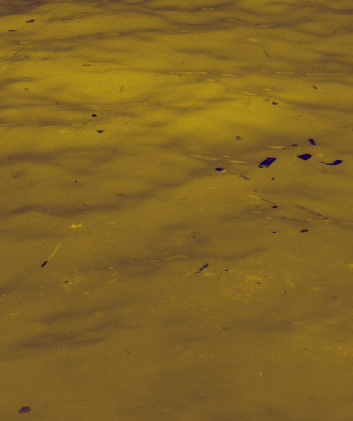 Media reports this week have highlighted fears that a series of ponds containing heavy metals and cyanide at an abandoned mining site could spill into a river that feeds the Murray-Darling Basin.
The pools are at an old silver mine near Texas on the Queensland-New South Wales border.
An internal government document allegedly obtained by the ABC warns that even just 40 millimetres could cause "water from the site [to] flow about seven kilometres through small drainage lines to the Dumaresq River".
The reports say inspectors sent by the Queensland Environment Department to check on four storage ponds at the site identified "significant management issues associated with acid mine drainage and insufficient contaminated mine water storage capacity to cater for wet season inflows".
The testing allegedly identified high levels of heavy metals in the water, including copper, iron, manganese, zinc and nickel.
Cyanide was detected in the samples, but they were below "the level for release to surface waters cited in the International Cyanide Management Code".
The former owners of the mine, Texas Silver Mines Pty Ltd, went into liquidation this year, leaving liquidators to advise that "they were ceasing all activities on site and had no money to carry out any works including pumping contaminated water around the site ... the liquidators have issued notice to disclaim the mining lease and have abandoned the site".
The Environment Department is reportedly worried that the financial assurance (FA) of $2.06 million put aside for the mine was not enough to complete a proper clean-up.
"In January 2015 a recalculation of that FA identified that the rehabilitation liability may be as high as $9.8 [million]," the internal document stated, according to the ABC.
The Nature Conservation Council of New South Wales –a group which represents 150 community organisations - said the Texas silver mine is an example of government failure to wring clean-up costs from mining companies.
"It is completely unacceptable that governments have been allowing mining companies to go in, turn a profit and then potentially cut and run and to leave the local community with a toxic legacy and the taxpayers left with the bill to clean it up," Nature Conservation Council chief executive Kate Smolski told reporters.
"Forty millimetres of rain is a very small amount of water which could potentially cause a very serious leak of toxic chemicals into the local waterways."
As the end of year wet season draws nearer, the Queensland Department of Environment is allegedly working on an "environmental incident response plan" to respond to any contaminated water discharge from the Texas silver mine, if it happens.