Ombudsmen urges boost

Print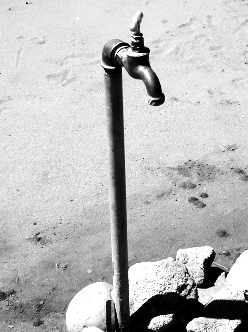 The NSW Ombudsmen says the state should allocate significant funding to the water compliance office.
Ombudsman Michael Barnes recently tabled a report in Parliament laying out ways for NSW to avoid repeating water compliance problems of recent years.
The report says the NSW Government's transfer of enforcement functions from the Department of Primary Industries (DPI) to a state-owned corporation, WaterNSW, was "poorly planned and implemented".
Mr Barnes said this led to staff frustration and a severe reduction in enforcement activity.
WaterNSW was responsible for most water compliance functions in NSW from 1 July 2016 to 30 April this year.
From 30 April, the water compliance function was transferred to the independent Natural Resource Access Regulator (NRAR).
WaterNSW says it did good work during that period.
"During that 20-month period WaterNSW implemented various measures to strengthen compliance, including introducing advanced caseload reporting and data analytics, addressing the pre-existing case backlog, commencing a number of prosecutions in the courts and preparing briefs to NRAR for further potential prosecutions," WaterNSW CEO David Harris said.
"Additionally, improved compliance management tools introduced by WaterNSW have been adopted by investigators at NRAR.
"The Ombudsman's findings identified a number of areas where we should improve our policies and practices. We have already acted to implement changes based on the recommendations in the Ombudsman's report released earlier this year. We will continue to report our progress with these improvements to the Ombudsman as requested.
"In his report the Ombudsman acknowledges that the water management landscape is significantly different now compared to when his investigation began.
"WaterNSW is working with the other Government water agencies to ensure that collectively we rebuild the public's confidence that the State's water resources are managed to the standard expected by our customers and the community," he said.