Ord scheme slowed

Print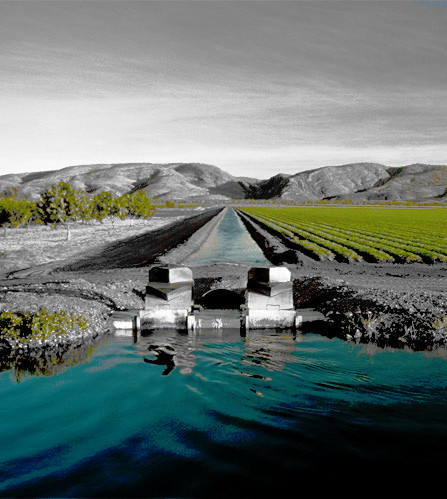 Farmers say the Ord River Irrigation Scheme (ORIS) is not doing as much as it could.
ORIS is a bold plan to develop a food bowl in WA's far north, beginning in 1963 with the construction of the Kununurra Diversion Dam.
Ord Stage 1 includes over 300 kilometres of irrigation channels and drains to water 15,000 hectares of land with crops including mangoes, melons, pumpkins, chickpeas, sandalwood and chia.
The complex scheme is operated, maintained and governed by different parties spread thousands of kilometres apart.
The Ord Irrigation Cooperative (OIC) – set up 25 years ago to manage water assets owned by irrigators – says the disconnect causes real problems for farmers on the ground.
The OIC is responsible for water delivery to farmers in Stage 1 of the irrigation area, but it relies on the M1 channel, which is owned and maintained by the Water Corporation out of Perth.
Irrigators say one of the gates has been closed at peak irrigation time.
"This issue was brought up over three years ago — it was a concern [that] was temporarily rectified [but] has been brought up multiple times since," OIC general manager Mathew Dear has told the ABC.
"With the number of delays and this being managed out of Perth, it has sort of dragged on to the point now where we are not going to get the opportunity to fix it until the end of the season."
The Water Corporation says the gate was taken offline in March after an annual check found it had been damaged by corrosion.
"In consultation with OIC, Water Corporation raised the level of Lake Kununurra to increase water pressure and flow into the M1 irrigation channel to compensate for the closure of the third gate during periods of high water use," north-west regional manager Rino Trolio said.
"Farmers and irrigators still have sufficient water to meet their needs with just two of the M1 irrigation channel gates in operation."
Repairs are planned for the wet season, when the channel will not be used by irrigators.
Mr Dear said government departments need to base more staff in the areas they regulate.
"I think we can certainly have more local resources, more people employed locally that interact and work with the various people in the area to understand irrigation," he said.
"They could be upskilling and putting more resources into the Ag Department too, which used to be the primary peak body up here.
"We've got unique challenges that aren't common in Perth, so any additional resources here that can help fill that gap would be invaluable."