Palmer deal keeps green light on top tier

Print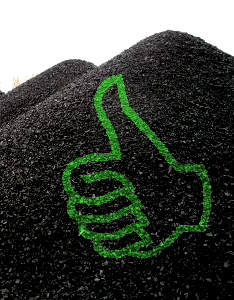 The Greens, Palmer United Party and Labor have banded together to keep final say on mining environmental approvals in Federal hands.
The Federal Government had been looking to depute its approval power to the state level through changes to the Environmental Protection Biodiversity and Conservation Act, which they said would save $1 billion by slashing "red and green tape".
The plan was to set up state-level "one-stop-shops" for faster environmental rubber stamping, with Federal ALP and Coalition figures chasing changes to the EPBC Act for years.
But now, it appears that a deal has been brokered to get the votes to stop the amendment.
Reports say the Palmer United Party (PUP) provided the numbers to stop the changes to the Act in exchange for support on their efforts to secure an investigation into conduct by the Queensland Government.
"It is extremely disappointing that the Greens and the Palmer Untied Party (PUP) are reversing the inroads the Federal Coalition, and the previous Labor Government, have made to reducing red tape and streamlining the approvals processes," says Simon Bennison, Association of Mining and Exploration Companies CEO.
"The announcement of the deal struck between the Greens and the PUP to block the One-Stop-Shop is creating uncertainty and instability for business investment decisions."
Business Council of Australia CEO Jennifer Westacott says it is an unhelpful, illogical and backward step.
"Half the states and territories already have agreed to bilateral agreements with the Commonwealth," she said.
"While Australia's competitor countries are undertaking serious economic reform in their long-term national interests, we have a situation where policymaking is uncertain, unpredictable and subject to political horse trading behind the community's back.
"The PUP and Greens have made a deal that puts Australia's competitiveness, investment and jobs at risk."
The Greens argue that state governments are too close to the issues to be able to take an objective look at environmental choices.
Greens Senator for Queensland, Larissa Waters, says that a recent Senate inquiry into environmental offsets showed they were not effective.