PC calls for water reform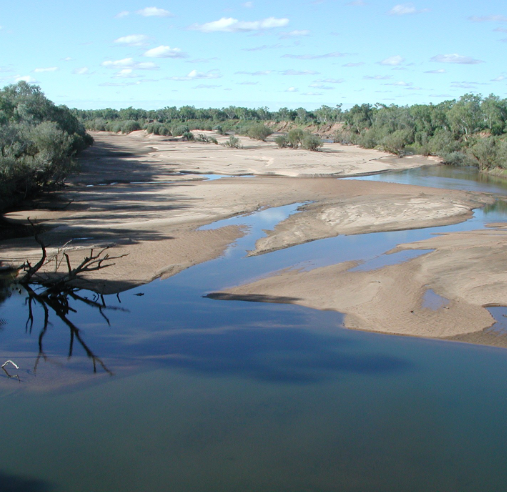 The Productivity Commission has called on the Commonwealth to modernise is national water policy.
A draft report has reviewed progress by Australian governments on the outcomes of the National Water Initiative (NWI).
Australia's national water policy is unlikely to be able to address the challenges of a growing population and its demands, nor the effects of climate change, according commissioner Dr Jane Doolan.
"It is time for our governments to once again lead the way on developing a new national water policy and agree a pathway to meet these challenges," she said.
"We can expect an estimated additional 11 million people living in capital cities by 2050, and climate change is likely to mean significant reductions in water availability for most of the country and an increase in the frequency and severity of droughts and floods across the nation."
The report finds that Australia will have to continue dealing with drought and lower water availability for the foreseeable future.
"This will be a dominating factor for water management in the future — water managers will need to be forward-looking, adaptive and agile in how they manage water resources to meet the community's changing needs," it says.
"These lessons, changes and challenges provide a compelling case for continuing reform effort. Australia's reform record provides confidence that governments, working together, can provide a forward-looking water policy framework to assist communities, industries and the environment to meet these challenges."
Commissioner Doolan said many of the NWI's fundamental policy directions are "sound", but a lot more has been learned in the 17 years since the agreement was signed. She says it should be reformed to respond to an Australian future with "more people and less water".
"Ensuring we have a forward-looking, modern, national water policy is both important and urgent. This is a strong message that the commission has heard through its consultations and submissions to date," she said.
The draft report makes a number of recommendations to governments, calling on water ministers to meet periodically to renew the NWI, and for them to read and act on advice from reviews of the new agreement.
It also calls for a new regime in which natural resource management programs give priority to environmental assets identified in water planning processes, including the funding to undertake the required works to protect those assets.
"During periods of water scarcity, natural resource management should focus on the protection of reserves and refuges and making sure that their regenerative capacity is protected," it said.
The Productivity Commission further suggested that state and territory governments should require urban water service providers to report their financial returns with a metric that aligns with the NWI Pricing Principles, in addition to the existing economic real rate of return metric.
One of the most significant calls in the PC report is for Commonwealth investment in major water infrastructure not to focus on a particular sector or class of water user — nor be limited to providing water for primary industry.
It says that the National Water Grid Authority should broaden its Investment Policy Framework to allow funding for any projects that may warrant government involvement, including access to essential town water supplies.
The review also found that all jurisdictions except Western Australia and the Northern Territory have enacted legislation that allows secure, NWI-consistent water access entitlements for consumptive uses.