Perth parks dry after lead check

Print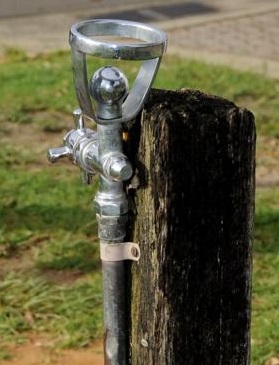 Drinking fountains have been shut off across popular spots in Perth after the discovery of dangerous lead contamination.
Channel 7's Today Tonight has paid for tests of 10 drinking water fountains across the city.
In one case, a tap labelled as 'filtered drinking water' contained 18 times the acceptable level of lead.
Over half the tests - all taken near playgrounds and picnic areas - came back showing elevated lead levels.
The State Government placed warning signs on taps and dug up pipes to stop the flow after the story was aired.
Independent testing to verify the results is reportedly under way.
WA's Department of Health said it would ensure the water supply was safe.
"The levels as currently reported do exceed the health risk values," a spokesperson told reporters.
Planning Minister Rita Saffioti says park visitors should bring bottled water.
University of WA water researcher Anas Ghadouani said parents were right to be concerned.
"[Lead] is very toxic and it also accumulates in the system," he said.
"It stays there and it is particularly toxic to children."