Petitions push plastic bag ban

Print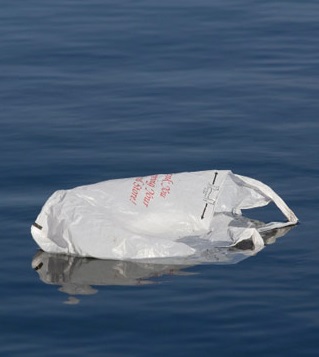 Environmentalists have delivered a petition to ban single-use plastic bags at Victoria's Parliament House.
Plastic Bag Free Victoria said 11,000 people had signed the petition, while members of Greenpeace delivered a separate online petition with around 10,000 signatures.
Plastic bags pack landfill and sewers, while killing incredible numbers of sea birds and marine ife each year.
The environmental groups want Victoria to get in line with Tasmania, South Australia, ACT and the Northern Territory, which have all banned the retail practice of giving free, single-use plastic bags to customers.
Plastic Bag Free Victoria spokesperson Erin Rhoads even biodegradable plastic bags carry the same environmental problems plastic bags caused.
The group proposes introducing a mandatory charge for plastic bags.
Environment Minister Lily D'Ambrosio said Victoria already had Australia's lowest rate of littering.
"We will continue to work to ensure we protect our environment from plastic pollution," Ms D'Ambrosio said.
"The Government is working with other jurisdictions to find the most effective solution to eliminate plastic bags from the environment.
"These are complex issues which require strong consultation with the community and industry."