PFAS cases loom

Print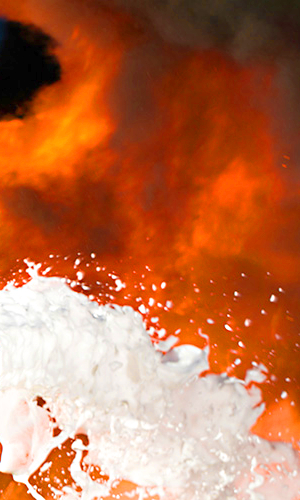 A high-profile lawyer has been flown into Australia as a new list of PFAS-contaminated sites emerges.
American activist Erin Brockovich says governments across Australia must act swiftly to prevent the spread of PFAS chemical contamination.
"I'm coming over here having dealt with this in every state in America," she told reporters this week.
"The sites that you're looking at here in Queensland — these didn't just happen this morning, this has been going on for a very long period of time."
"Imagine your whole country and how many sites you have in other territories — you could be looking at hundreds and hundreds of locations and what is in fact happening to your water supply and to your people.
"You really need to wake up to these issues in this country — here in Australia you are bigger and better than this."
A list of 60 sites identified by Queensland that are believed to be contaminated by the synthetic compounds has been published by the ABC.
Ms Brockovich was flown to Australia by Shine Lawyers, where she will conduct a speaking tour on PFAS contamination and other industrial relations issues like silicosis.
The legal firm is running class actions against the Department of Defence on behalf of residents in Oakey on Queensland's Darling Downs and Katherine in the Northern Territory over alleged PFAS contamination.
Queensland's Department of Environment and Science (DES) says agencies are keeping an eye on potential PFAS contamination.
"When these PFAS amounts are small and under the national guidelines they are not considered to be a risk," he said.
"In instances where guidelines are exceeded, the public is advised, any required human health precautions are led by the Queensland Department of Health and investigations to determine the cause of the contamination are undertaken.
"DES is currently tracking a number of sites in Queensland where the potential for PFAS at higher levels may exist.
"The list provided to the ABC includes sites where PFAS has been identified, but this does not necessarily mean PFAS guidelines have been exceeded.
"The Queensland Government was the first government in Australia to ban the future use of firefighting foam containing PFOS and PFOA in July 2016, and has implemented a policy to phase out stocks of firefighting foam containing these chemicals."