PFAS probe hears of "living hell"

Print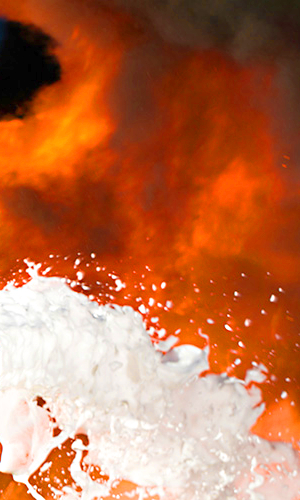 Residents in PFAS-affected areas have described their lives as a "living hell".
A parliamentary inquiry into the nationwide contamination issue has held hearings in Newcastle, where some residents say the toxic legacy of PFAS fire-fighting foam has left them unable to sell their properties or even drink their water.
PFAS chemicals were used in firefighting foams at 18 Defence bases nationwide, and despite being phased out from 10 years ago, their decades of use has left widespread contamination in soil, groundwater and surface water extending from some of the bases.
Residents who live near contaminated Defence facilities in the Northern Territory, New South Wales and Queensland have been offered blood tests and alternative sources of drinking water in some cases.
At the latest hearing in Williamtown, north of Newcastle, dozens of people spoke out about their experiences dealing with the contamination.
"We are merely victims of circumstance. It's nothing short of a national disgrace," one man said.
"The Commonwealth should not sit back with a wait and see attitude. It's immoral and it's inhumane," a local woman told the panel.
Lindsay Clout from the community group Coalition against PFAS said the Commonwealth must acknowledge the damage it has caused.
"If the chemical is banned universally across the country, we change the atmosphere," he said.
"What I see clearly coming from that ban is a recognition that we have a dangerous toxic chemical.
"That first step, I believe, brings the community and Government together.
"One of the huge frustrations we have encountered for three years is that this has been an us versus them argument, and it's just extraordinary that we are in that place."
Residents also asked for government buybacks of contaminated properties.
Williamtown resident Cain Gorfine said many are facing years living under a cloud of doubt.
"There are people in this community who cannot afford to lose another sleepless night, worrying if they made their kid sick," he said.
"There are people in this community who cannot afford to hold off just a little bit longer, hoping Defence will do the right thing.
"And there are people in this community who cannot afford to keep paying a mortgage and a home that is not fit for purpose."
In an earlier submission to the inquiry, the Commonwealth Government ruled out purchasing properties affected by PFAS.