PFAS pushed as federal issue

Print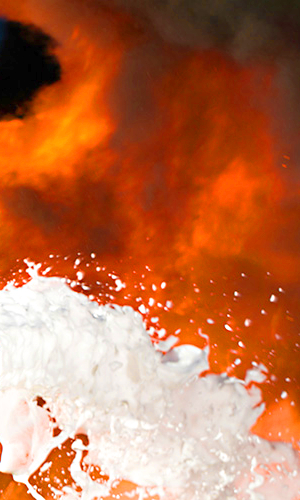 A new submission to a federal inquiry says PFAS contamination could be much more widespread than previously believed.
Associate Professor Robert Niven from the University of NSW says all Australian airports, landfill sites, and locations of large fuel or chemical fires in the past 50 years should be checked for the potentially harmful chemicals once used in firefighting foam.
Reports say the Queensland Government made a submission to the federal inquiry detailing 15 sites in the state with contamination, including seven airports, but more investigation is needed to determine "the nature and extent of PFAS contamination at airports".
Queensland Health Minister Steven Miles says the Federal Government must address community concerns about PFAS.
"They've failed frankly in managing the sites that they are responsible for," he said.
"Understandably there is a very high level of community concern about these pollutants.
"We've called upon the Commonwealth to ban their use federally, they continue to use them at sites that they regulate."
Associate Professor Niven said residents living near possible PFAS large contamination sites should demand investigations.
"The fact that such a national initiative is not prominent in the media suggests either that these investigations are being conducted covertly, or conducted on an ad hoc basis, or alternatively that there is deliberate inaction by Commonwealth and state governments," he wrote.