PFAS uncovered in Mackay

Print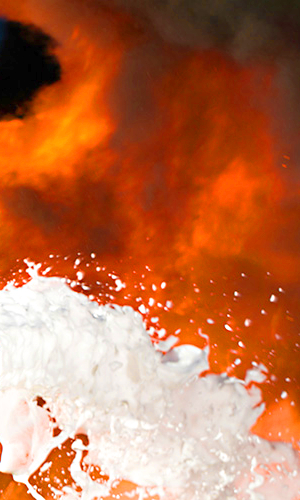 PFAS has been discovered in samples of fish and water taken from Mackay's Shellgrit Creek, an area popular with recreational fishers.
Queensland Health has issued a warning for people not to consume seafood caught in the area.
Per- and poly-fluoroalkyl (PFAS) chemicals are found in firefighting foam used airports and Defence bases nationwide since the 1970s.
Even though it has been out of use in the Mackay region since 2010, residual levels remain in soil and sediment in some locations.
Federal Member for Dawson George Christensen says the 45 landholders identified in the investigation area were contacted ahead of tests on their land.
The Queensland Department of Environment and Science says it has seen the results of sampling by Airservices Australia, which had commissioned the tests.
Airservices has issued a statement saying the contamination was unlikely to have been caused by its activities.
Lawyer Josh Aylward rejects that claim.
"There's no question it would have come through Air Services, and the community should be lobbying for them to be testing land, seafood, cattle and their blood," he said.
"The Australian Government is only offering testing in three communities — Williamtown, Oakey and Katherine — but there [are] up to 90 bases where they should be rolling out this regime."
Mr Aylward also criticised Airservices' approach to the major environmental issue.
"They're very lax in their approach and they should be doing much more than they are," he said.
"While they do these reports and investigations, there [are] people who are missing out on testing, people who have drains and underground and overland water affecting their properties, and they've never heard from anyone."
Mackay Regional Council says drinking water supplies are safe.
"Mackay Water periodically source from groundwater bores, but that is not sourced from this area near the airport," CEO Craig Doyle said.
"There's also no link between the detection and the old dump at the site.
"Stringent water quality tests are done quarterly and there's no impact on the adjacent waterway and separate testing for PFAS has also indicated no issues."