PFOS/PFOA action expected

Print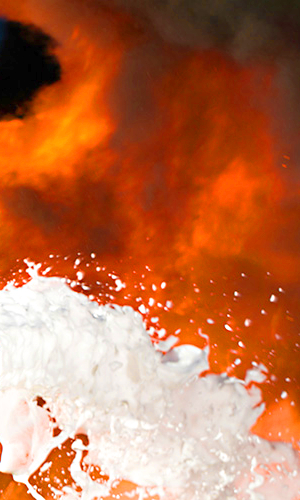 The Federal Government could phase out harmful firefighting chemicals.
Thousands of litres of PFOS and PFOA recently leaked into a river near Brisbane's airport, sparking public warnings from the Queensland Government.
Minister for Infrastructure Darren Chester says the Federal Government is now looking at a "transitional removal" of the chemicals.
"While it is known PFAS can persist for a long time, there is no consistent evidence that PFAS exposure is harmful to human health," Mr Chester said in a statement.
"The Government is considering management options for PFOS and PFOA transitional removal from use, improved management and appropriate disposal of PFOS-containing firefighting foams at all facilities in Australia, consistent with the listing of the chemical under the Stockholm Convention on Persistent Organic Pollutants.
"The federal department continues to work with Qantas, BAC [Brisbane Airport], the Queensland Department of Environment and Heritage, the Commonwealth Department of the Environment and Energy, the Department of the Prime Minister and Cabinet and other relevant Commonwealth departments regarding management of the spill and to ensure the spill is managed correctly and in line with respective jurisdictional regulations."
Experts say it is important to find way to ensure that the risk of the active ingredients in PFAS to humans is minimised.