Pipe backers staying silent

Print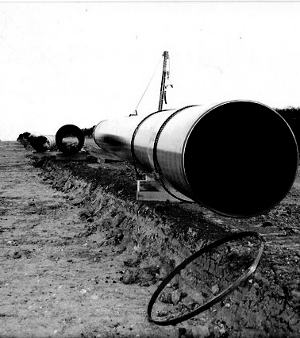 There is some public support for a controversial pipeline in far west NSW, but it is hard to find.
Construction will soon start on the $467 million NSW Government-funded pipeline from the Murray River to Broken Hill.
The project is designed to secure the city's water supply.
But many remain concerned that the pipeline would make politicians feel less pressure to ensure regular flows down the Darling River and into the Menindee Lakes, Broken Hill's current water supply.
Broken Hill City Council has called for a halt to the project, and those from downstream communities have gathered more than 13,000 signatures asking the same.
Former Broken Hill mayor Wincen Cuy says some locals are reluctant to publicly support the pipeline.
"They're afraid of the people pulling them up on the street saying; 'What are you bloody doing supporting the pipeline?'" Mr Cuy has told the ABC.
"It doesn't matter what other people think, it's their right to think that and they're entitled to."
"The pipeline from the Murray to Broken Hill to me is done, it's a done deal," Mr Cuy said.
"What we need to be doing is focusing the energy on how we can save the Darling River [not stopping a pipeline]."
Residents are also concerned that price of water may increase once the pipeline is built.