Pipe plans on tour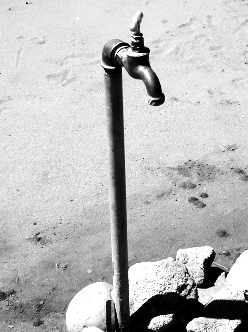 Public consultations have started for plans to build a pipeline from Murray River to Broken Hill.
The pipeline will ease the strain on the Menindee Lakes as Broken Hill's main source of drinking water, which faces ongoing shortages.
WaterNSW is overseeing the construction of the pipeline and will ultimately take ownership of it.
Hundreds of millions of dollars worth of tenders for the project will be called for as early as April this year.
WaterNSW chief executive David Harris has met with Broken Hill mayor Darriea Turley, City Council general manager James Roncon on Tuesday and representatives from the Wentworth Shire Council, where the pipe's proposed starting point will be.
Mr Webber said there is strong interest about the construction already.
"Large providers are always interested in a project of this size and scale, but we've also had tremendous interest [from] smaller providers looking to be involved, including a lot from the Broken Hill, Mildura and Wentworth area," he said.
"So you can see the sort of business and economic activities that a project like this generates at all levels."
The State Government says the pipeline should be able to carry 37.4 megalitres per day to the city.
But WaterNSW may attempt to store some of that water in Broken Hill in order to rely less on the pipeline.
"Maybe we can have some storages up here in Broken Hill which might reduce the peak flow that we have to get out of that pipeline," Mr Harris said.
"That is a cost issue, we will do whatever is the most cost effective combination of facilities, but at the moment that's the target that we've been given."
The Broken Hill and Darling River Action Group is concerned about the future of the lakes when they are no longer required to hold Broken Hill's drinking water.
Mr Harris says the project will not kill the Menindee Lakes, as the continued health of the lakes will be treated as a separate issue to the pipeline plans.
Residents also want to know whether the pipeline will increase the cost of water.
The water price will be set by the Independent Pricing and Regulatory Tribunal when the pipeline is complete, not water authorities.