Pipe plans questioned

Print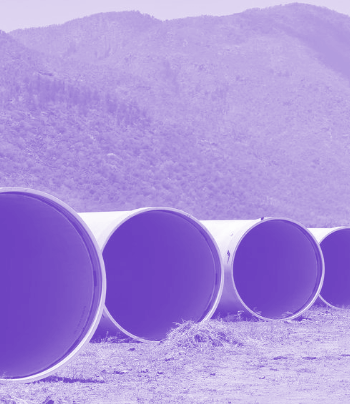 Plans for a 90km wastewater pipeline are causing concern in Central West NSW.
The owners of Lithgow's Centennial Coal mine are working on plans to deal with the millions of litres of contaminated wastewater generated by its longwall coal mining operation each week.
The mine's Environment Protection Authority licence allows up to 350,000 litres of treated wastewater to be discharged into the Sydney water catchment each day.
Regis Resources has now come up with an ambitious long-term solution for this water - building a 90-kilometre pipeline to move the water from the coal mine to the state's west.
Regis wants to move the water from Centennial Coal all the way to its McPhillamys' gold mine, crossing 112 aquifers and waterways on the way.
Farmers along the 90km route are concerned about impacts on their supplies, but Regis argues the water is "stock quality", and that its transportation does not pose a significant risk to the surrounding farmland.
Water scientist Dr Ian Wright says it is "the worst single point source of water pollution I've seen in the Sydney basin in my professional lifetime, which is 30 years".
Dr Wright has studied the water that Regi wants to transport through the pipeline, and says the risk is too great.
"It's a 80 to 90-kilometre pipeline so it transits a lot of country and there are big elevations involved, which means that there'll be some high-pressure plumbing. I've worked in the water industry; all pipes and pumps at some point fail," he told the ABC.
"And when you've got such hazardous levels of metals, even a one to 100 dilution, the sort of nickel-zinc levels in here could be really dangerous to aquatic life and could build up in the soil.
"There are just so many questions here about the leakage from the site, there will be contamination, I've never seen a mine site that doesn't lead to some form of contamination.
"There are serious issues about how this will affect plant growth and also livestock.
"It's a cascade, it's complex and it's very, very hazardous."
The Regis McPhillamys proposal also includes plans for a tailings dam on the Belubula River's headwaters. Locals and experts are concerned that this will be the site of considerable leaching into groundwater as well.
Additionally, Regis is negotiating with the NSW government to increase the project's water supplies by obtaining a large surface water licence. This would allow the company to Access water that normally flows into the Belubula River during rain events.