Pipeline plan to stop farmers trickling away

Print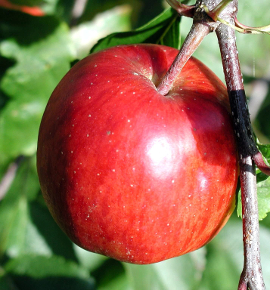 Work has begun on a $40 million plan for better water supplies in Victoria.
The Harcourt Rural Modernisation Project kicked off this week, with the first ground broken on a project to replace 65 kilometres of open channels with an underground pipeline.
The plan is aimed at guaranteeing a year-round supply of water to farmers in the prominent apple-producing region.
The Harcourt Valley prides itself on its famous apple industry, but years of drought and poor market conditions have now forced many growers to close their operations.
The managing director of the Harcourt region's supplier Coliban Water, says he hopes that the pipeline project will allow the remaining producers to continue their trade.
"This project has had a long lead-time in its development and it's pleasing that we're now at a point in the project where we're actually starting to put pipes in the ground, so it was a major landmark because it now represents the point in time where the project moves into full-scale implementation in the field," Coliban Water's Jeff Rigby said.
He says growers have been hanging out for help, and will not be hoping the projection gets going quickly.
"On Friday and Saturday of last week we held a community information day and we were very pleased, in fact almost overwhelmed, by the response we had from local people, so there is a huge interest in this project," he said.