Pipes and dams planned in NSW

Print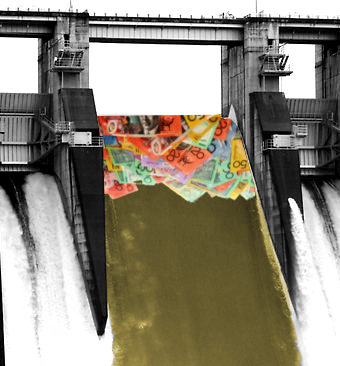 The New South Wales Government will spend $37 million to improve water security throughout the Central West of the state.
NSW Water Minister Kevin Humphries turned on the funding taps this week, while also announcing its preferred spot for a proposed dam.
The money will be spent on two pipelines out of Orange – one to take potable water supply to Blayney and Carcoar dams, and another to take potable water to Molong Dam, then to Cumnock and Yeoval.
Mr Humphries said the money would make regional supplies more secure, while also connecting water treatment plants and raw water sources to "strengthen drought resistance for a large area of the Central West".
Along with the pipeline announcement, the State Government has also confirmed that Cranky Rock near Canowindra on the Belubula River as its preferred site for a new dam.
The Water Minister said the Cranky Dam plan was preferred as it would allow them to avoid engineering difficulties and environmental challenges of other plans, such as one for a dam at Needles Gap.
"A Cranky Rock water supply would allow Carcoar Dam to be networked into Central Tablelands Water," Mr Humphries said.
"Allowing it to extend the network and provide back-up drought supplies and secure water to a number of towns beyond the current network."
The Government says about $4 million will be spent on a feasibility study, and that the dam is still not a certainty.
It would be the first dam in western New South Wales in almost 30 years.
The State Government has pledged to conduct widespread consultation with the community about the proposals.