Pipes planned for Perth replenishment

Print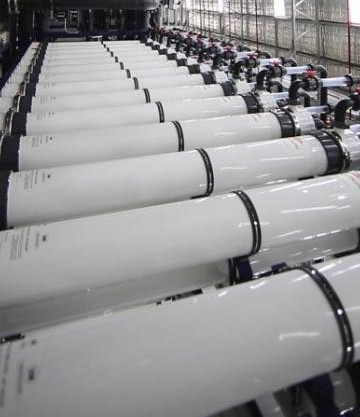 Perth is expanding its groundwater replenishing scheme, pumping twice as much recycled water into an aquifer that feeds its water supplies.
The state's Environmental Protection Authority (EPA) has approved an application for WA's Water Corporation to pump 28 gigalitres of recycled water into the Gnangara Mound each year.
The proposal includes plans for the Water Corporation to build a 12.8km pipeline from a proposed recycled water plant in Perth's northern suburbs to two different access points for the Leederville and Yarragadee aquifers.
The water authority will treat 14 gigalitres of wastewater per year to a potable standard at the planned Beenyup recycled water facility and pump it into the aquifers, while another 14 gigalitres will be extracted from those aquifers to be treated and used as drinking water.
The Water Corporation says the groundwater replenishment scheme is part of a long-term plan to secure water supplies in response to drying conditions and the threats of climate change.
Spokesperson Clare Lugar said the proposal covered two of its three strategies for water security.
"Groundwater replenishment ticks two of these boxes - increases water recycling and developing a new source," she said. "
It is a climate-independent source of water, and the new plant at Beenyup will have the capacity to supply the same amount of water used by 100,000 homes each year."
The third strategy is to encourage people to use less water.
The EPA wants Perth's water supply to be "climate independent" by 2022.
The authority has warned that Perth is on track to have a supply gap of 70 gigalitres a year over the next 10 years, unless effective interventions are made.
Under the current plans, one fifth of Perth's water supply will be replenished groundwater by 2060.
Construction begins in July.