Plant rafts for water rinse

Print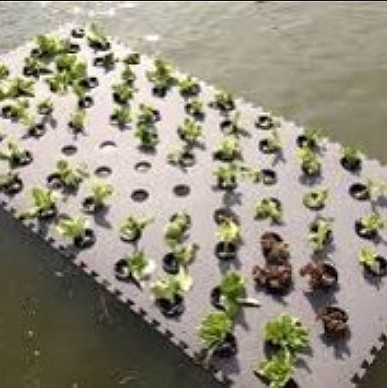 Australian engineers are working on new ways to remove heavy metal pollution from waterways and soils.
Murdoch University researchers have collaborated with counterparts at Zhejiang Agricultural and Forestry University in China as part of a knowledge exchange through the Australian Government's New Colombo Plan Mobility Program.
The international team worked on an effective method of cleaning up polluted lakes and rivers and surrounding soil.
Murdoch environmental engineer Dr Martin Anda says heavy metal pollution affects streams and soils, and is caused by solid waste disposal, wastewater irrigation, car exhaust and industrial waste.
"One of the greatest difficulties facing the students was that heavy metal waste is not biodegradable," he said.
"The students experimented with designing and building rafts that create a floating wetland to remove the toxic pollutants."
The team built innovative rafts planted with seedlings so the plant roots trap contaminants underwater – bacterial and algal biofilms also form on the roots to help facilitate this uptake – and create a biomass that can be harvested.
The designs were simple and cheap to build, and could be accessible to people with few resources and minimal schooling.
The students experimented with different plants to identify suitable species that were cheap and resilient.
Dr Anda said the work would provide a strong foundation for future research to assist in pollution control in Zhejiang Province.