Plastic dominates beach sweep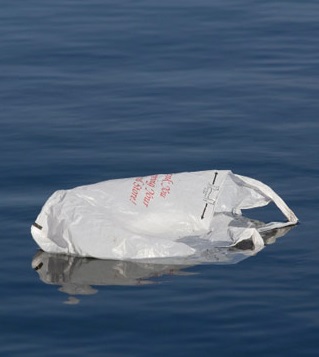 Plastic makes up 84 per cent of rubbish found on Australian beaches, a new study finds.
Researchers have created one of the largest marine debris databases in the Southern Hemisphere, with more than 2,000 organisations and 150,000 citizen scientists participating in the Australian Marine Debris Initiative (AMDI) by sorting and tallying up marine debris they have collected.
A study led by UNSW Science has filtered and analysed 10 years of data from the AMDI Database to create a national map of patterns in marine debris.
The study found that almost half of all debris could be related to land-based sources (litter and dumping on land) and seven per cent to dumping at sea.
But 42 per cent of debris could not be related definitively to a source due to the debris breaking down into smaller fragments, which the researchers say highlights the legacy of plastic left in our environment, continually fragmenting into smaller pieces until it is microplastics.
The findings have been published in Science of The Total Environment.
The AMDI Database shows there is a very different marine debris signature at a regional scale.
The UNSW study looked at the national picture, but also grouped its findings according to the six 'bioregions' the Australian government uses to manage oceans and coasts.
These are: North (Northern Territory to Cape York), North-west (WA); South-west (lower WA and SA); South-east (including Victoria and Tasmania) and Temperate east (mainly NSW) and Coral Sea/Great Barrier Reef Marine Park.
Study lead author and PhD candidate, Jordan Gacutan, says that by looking at what items were found on beaches, experts can better understand the problem items and where they came from.
"Some bioregions have a high amount of fishing debris, such as fishing floats and nets, while others have a bigger problem with littering, and you can identify these patterns through what items you find on these coastal clean-ups," he said.
The South-east and South-west regions have higher amounts of fishing items, but on the other hand, the Temperate East had three times the proportion of cigarette butts, compared to the national average, which shows a problem with local litter, the study suggested.
The study found about 40 per cent of all marine debris across Australia was from littering, particularly near capital cities where a lot of plastic ends up on the beach from stormwater drains.
"On the other hand, although Cape York in Queensland had a huge amount of debris, most of it came from external sources, for example floats and plastic bottles that might have been dumped both at sea or floated from other countries," Mr Gacutan said.
"We know that Cape York is very, very remote so the amount of plastic we're finding on beaches isn't contributed by the people living there."