PM prodded over Reef money

Print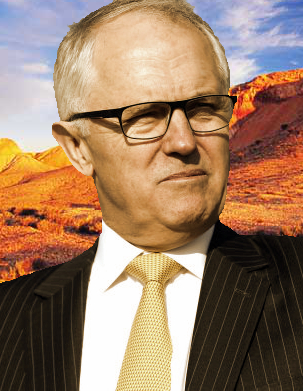 Labor is taking shots at the Turnbull Government over $444 million in Reef funding.
The Prime Minister has faced a string of questions over his decision to award one of the largest-ever single marine conservation funding packages to the Great Barrier Reef Foundation.
The small, private, largely-unknown foundation has strong links to big businesses, including the mining sector. The group says it did not ask for the funding, and it was awarded without a competitive tender process.
Still, the Prime Minister says the decision came after "a very thorough process".
He also says that no competitive process was undertaken because the foundation is an "outstanding" organisation that "were clearly the best team to do it".
Anna Marsden, the managing director of the Great Barrier Reef Foundation, says the group is uniquely placed to lean on corporate donors.
She said the foundation had a strong record of delivering public-private partnerships, having raised a total of $90 million over 18 years for the Reef.
The foundation's business partners include BHP, Google, Lendlease, Qantas, and Rio Tinto, but Ms Marsden says the corporate interests have "no influence" on project selection or design.
The federal opposition has called for the money to be returned and questioned the PM's decision-making abilities.
"Malcolm Turnbull doesn't seem to understand that the more he explains this the worse it looks," Labor environment spokesperson, Tony Burke, said.
"Responsibility for this cash splash lies squarely with the prime minister and it has been a careless use of taxpayer's money," Mr Burke said.
"There are massive holes in the contract and secrecy provisions that are in perpetuity. We will never know how some of it is spent."
The funding decision has been compared to an investment made by Mr Turnbull in 2007, when as environment minister he poured $10 million into a fairly obscure rain-making project.