Port projects progress and stall in WA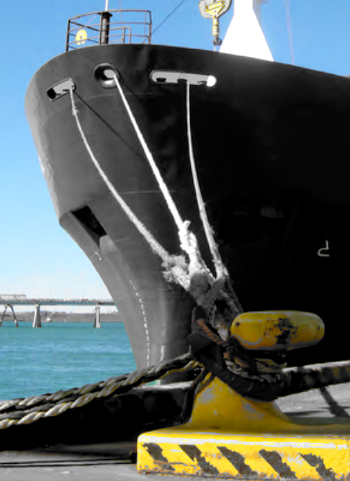 A combination of action and delays at ports across Western Australia this week, with the launch of plans for a massive new project while another hits a hitch.
The WA Government put out the Anketell Port Master Plan recently, and Premier and State Development Minister Colin Barnett says access to port space is one of the hottest commodities in the region.
"Development of Anketell port will help to unlock the potential of the West Pilbara by aiding further development of the State's natural resources," Mr Barnett said.
"This master plan is a clear guide for proponents who are seeking additional routes to bring ore to market.
"This may well be the last major new port in the Pilbara," he added.
The proposed Anketell port and strategic industrial area will be about 30 km east of Karratha and 10 km west from Cape Lambert, and it could take decades to complete.
The port will be developed and funded by private sector builders or users, and managed by a Port Area Manager under the Port Authorities Act.
Details such as Stage 1 capacity and final configuration of the port will be up to the port builder or end-user, subject to a minimum capacity of around 25-million tonnes a year.
Aquila Resources is the front-runner for development rights on the project, after Federal Sustainability, Environment, Water, Population and Communities Minister Tony Burke at the time imposed 45 conditions to ensure it will not have unacceptable impacts on the environment.
Aquila's development plan features a deep-water port with iron-ore stockpiling, transfer and ship-loading facilities. The site would also be able to handle the processing and export of iron-ore from the Australian Premium Iron Joint Venture's (JV's) getting underway in the West Pilbara iron-ore project, ramping up to a capacity of 115-million tons a year.
But Aquila's plans are up in the air, as it is currently the target of a $1.4 billion takeover bid by China's Baosteel and freight carrier Aurizon Holdings.
Meanwhile, WA Transport Minister Dean Nalder says operational differences between local port authorities are behind delays in amalgamation for regional ports in WA's south.
Mr Nalder is still setting up the Southern Port Authority, which will be responsible for three of the eight ports to be combined into four larger port areas.
He says important differences in the ownership and operation of sites is causing complication.
The new Kimberley, Pilbara and Mid-West port authorities are understood to be ready for operations from July 1, following the merger of Broome, Port Hedland, Dampier and Geraldton ports.
And last week about 100 cooks, stewards, seafarers and tugboat operators working for Tidewater Marine went on strike for 24-hours in their dispute over pay and working conditions.