Price rise spied by outgoing experts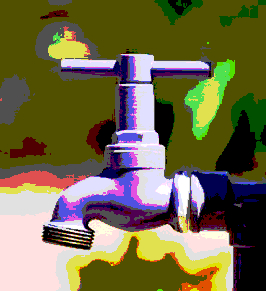 A group of outgoing Independent Competition and Regulatory Commission (ICRC) leaders say the ACT's water prices will rise "substantially" by 2018.
ICRC senior commissioner Malcolm Gray and commissioner Mike Buckley have delivered an annual report that says they used to be optimistic about enacting policy changes on non-drinkable water, water and sewerage prices, and a greenhouse gas inventory.
But after four and a half years of trying, they now say that they will leave their posts "disappointed and frustrated" that their ideas did not get off the ground.
"We are disappointed and frustrated that more of this work has not been delivered the benefits to the community of the ACT that we believe it could have," their report said.
"Three years after the final secondary water report was published, the ACT still lacks a holistic, adaptive, strategic framework for managing its water resources.
"The most recent published water strategy document continues the piecemeal approach of its predecessors."
They said ACT water prices would need to increase to secure the financial future of the new Icon Water, after a protracted stoush on water prices.
"The commission... is fearful that Icon Water's financial performance and profitability is likely to be less than forecast over the next few years," the report stated.
"Water prices in the ACT will need to increase substantially in July in 2018 if Icon Water's financial future is to be secured."
The report says the commission has been misconstrued as "expensive" and its advice "difficult to deal with" by the Government.
But in reality, the commissioners contend, the groups was "leaner" than ever.
"Based on our experience... it seems to us that the nature and role of the commission is not well understood outside the commission," they said.
The commissioners argue that the ACT Government must think more about ways to implement effective changes, which should be discussed with the commission before "simply responding yes or no".
"To use a buzz word of the present age, perhaps commission advice to Government could become a more interactive experience for both sides," the report said.
It will likely be Mr Gray and Mr Buckley's final report from their current positions, as their terms expire next February.