Pumped hydro study starting

Print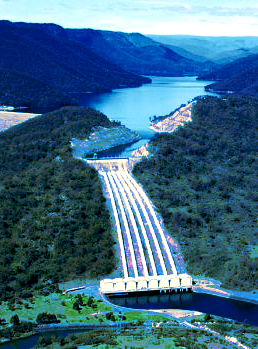 Snowy Hydro is moving ahead with a 'Snowy 2.0' feasibility study.
The first phase of the proposed Snowy Mountains Hydroelectric Scheme expansion project (Snowy 2.0) will involve a review of existing proposals to expand pumped hydro storage, many of which have existed since the 1960s.
Australian-based, Singaporean-owned consultancy SMEC has been brought in to help.
SMEC has been appointed as the lead consultant engineer for the feasibility study, which will seek ways to add up to 2,000 MW of hydroelectric energy to the grid to act as rapid response back-up during periods of high demand and fill the gaps in energy supply.
Planned pumped hydro capability means the water used for electricity generation can be recycled to provide supply when needed most.
"This project has the potential to deliver one of the largest pumped hydro schemes in the world and underscores the importance of the Scheme's existing role as the battery of the National Electricity Market," Snowy Hydro CEO Paul Broad said.
SMEC CEO Andy Goodwin says; "Snowy Mountains are part of our namesake and the backbone of our heritage, so the chance to be involved in this project again is a unique 'twice-in-a-lifetime' opportunity, both for our organisation and those engineers who worked on the original scheme."
As part of the project, SMEC will reopen its offices in the NSW town of Cooma, which will see more than 30 people based permanently in the town.